Saturday, 28 November 2015
When God says it's not yet time for you to die, lol. When staff at a Russian safari park placed a goat inside their Siberian tiger's enclosure, they presumed that would be the last they saw of it.
But instead they've been left scratching their heads after the big cat's intended lunch instead became his BEST FRIEND. What's more, the supposedly killer animal has let the goat have its BED.
Friday, 27 November 2015
A shopper has said she had a very bad experience at a Lidl store recently when she purchased a carton of 'Simply Apple Juice' which was congealed with floating bits.
A woman named Riya Islam, purchased a carton of 'Simply Apple Juice from her local Lidl store in Trim Co. Meath.
Sunday, 8 November 2015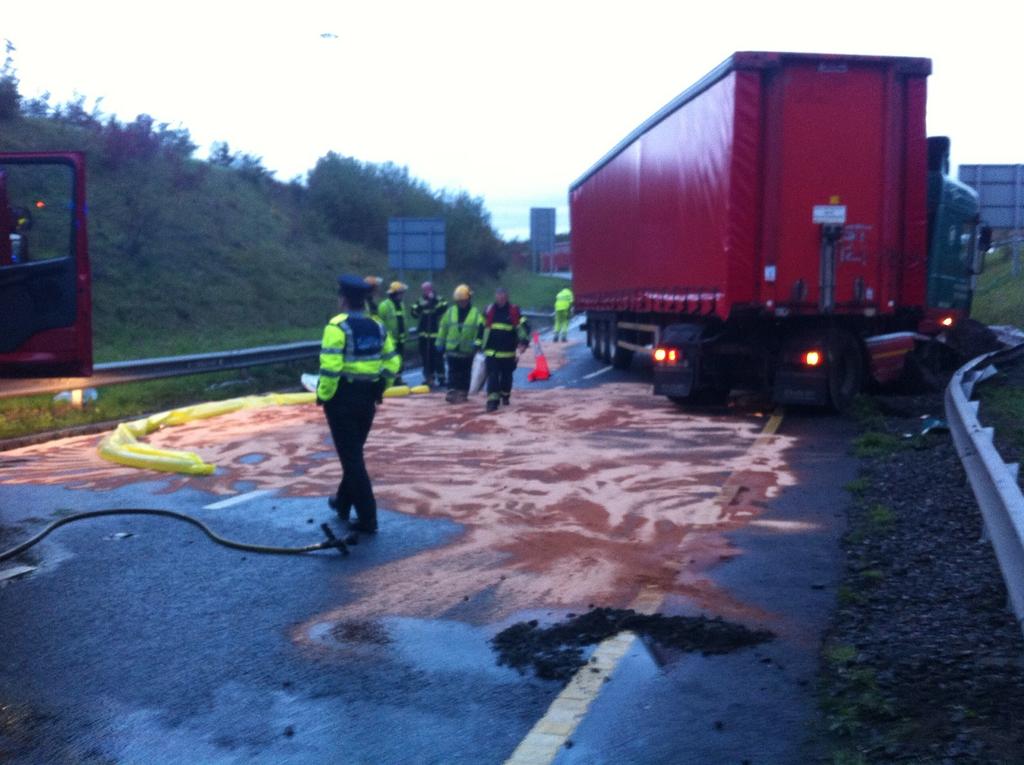 A truck driver had a lucky escape this morning after his truck jack-knifed, bursting the fuel tanks on the truck.
The incident happened on the m50 south-bound slip road to the N7, at the Red Cow roundabout.