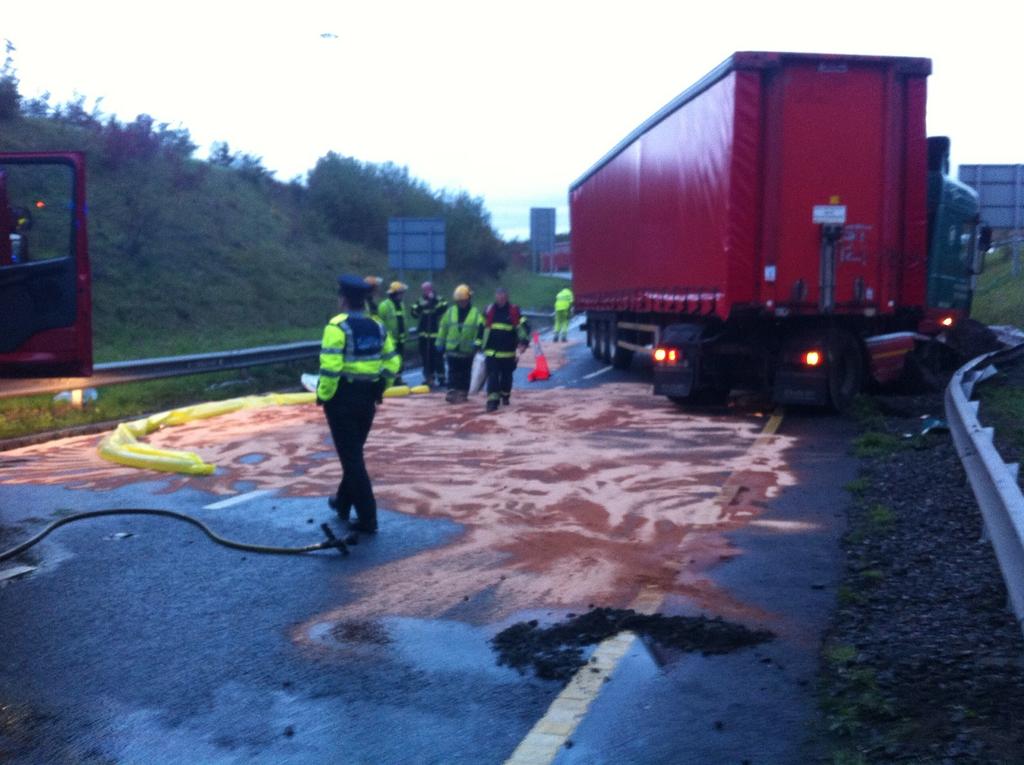 A truck driver had a lucky escape this morning after his truck jack-knifed, bursting the fuel tanks on the truck.
The incident happened on the m50 south-bound slip road to the N7, at the Red Cow roundabout.
Units of the Dublin Fire Brigade raced to the scene and contained the fuel spill. Dublin Fire Brigade later confirmed that there was no injuries following the collision.
There were considerable delays for motorists as the slip road was closed to traffic.
According to AA Roadwatch, traffic remains heavy on the M50, while the inbound slip remains open.
Fire crews remained at the scene trying to prevent the fuel spreading on the road.
Irish Examiner